Trends in Job creation in thriving solar sector in India
Blog Type: Market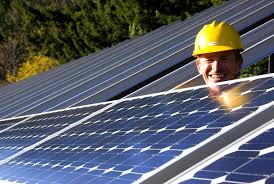 Indian solar industry's growth is among the fastest in the world. As of 30th June 2017, India has installed 13 GW of solar power. This capacity is expected to increase to 100 GW of solar power by 2022, with the investment of $100 billion in the market. For such high growth industry, thousends of jobs are expected to be created. In a study done by council of energy, environment and water (CEEW) and Natural Resource Defense Council (NRDC), it is said that renewable energy industry has employed 21,000 people in India during FY 2016-17, and 25,000 additional people by 2017-18.  By 2022, renewable energy industry will create around 3,00,000 new jobs.
With different fuctions of the value chain, jobs can be categorized into following :
1. Manufacturing: Raw Material Procurement, Manufacturing solar cells and modules, Module Assembly and Shipping
2. Engineering, Procurement and Construction: Business Development, Site Survey and Assessment, Project Design, Procurement, Installation and Commissioning
3. Operations and Maintenance: Daily Operations, Schedule Maintenance, Breakdown maintenance
Apart from above mentioned cetegories, there will be several solar entrepreneurs, who will participate in job creation. Furthermore, to support the industry there will be many government jobs created. In conclusion, it can be said that solar industry will create many jobs for aspiring youth and will create skill set in Indian manpower.