How good solar resource is available in your city ?
Blog Type: Installation & Integration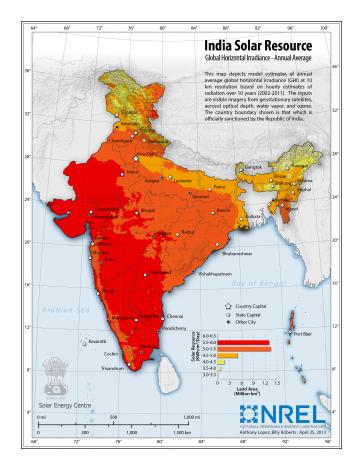 Do you know that before any solar project installation, the first step to consider if the installation site has sufficient solar resource. The term for solar resource is Global Horizontal Irradiation (GHI), which is used as a base parameter for setting up solar systems.  Generally more than 4.5 KWh/m2/day is considered good for solar system installation. We are sharing a resource map prepared by NREL, USA and Govt. Of India. Will you check solar resource in your city and let us know ?
Thanks