How to ensure best quality for your solar system
Blog Type: Installation & Integration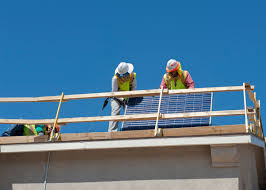 Providing solar system to consumers is a great thing. Solar engineering does seem simple enough, though it requires your attention to every small step during installation process.  Quality installation will help you save time and cost; and will help you increase brand value.  
Although there are many factors you need to consider for the installation. We are listing some of the important once below:
The design of the system should meet the power requirement of consumer.
The components should not get damaged during transport and installation.
Electrical lines and connections should be tested and placed properly as per safety guidelines.
Panels should be installed on proper location with correct tilt angle. They should look aesthetically pleasing.
System should be able to withstand extreme weather conditions.
Functioning of the system should be explained to the owner, along with the manual.
 Let us know problems you face while doing the installation. We can recommend the solution.
Go Solar !!